is a long winding village in North Oxfordshire west of Banbury and east of Chipping Norton. Its charming greens and golden ironstone houses are almost as interesting to us as the focus of our attention, the Hook Norton Brewery.
We stayed at The Gate Hangs High, a welcoming inn, good value with very good home made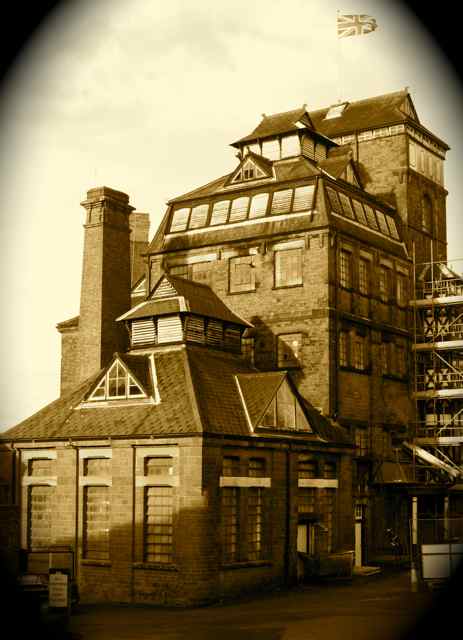 food.
Meeting up at lunchtime on Friday we were able to sample the menu and the beer at The Gate before strolling the mile and a half to the brewery for a very interesting tour.
The Hook Norton Brewery is traditional in its methods - to the point where they use a steam driven pump for many of their processes. Despite damage by a delivery driver to part of their tower we were able to see most of the site.
The tour culminated in a tasting session sampling the full range of ales. This was based on tasting a quarter of a pint of each of their 8 or so brews, then making a judgment on your favourite. Frankly, by the end of the eight I'd forgotten what I'd tasted first ... so had to start again - this time with half pints! In the end I relished the Twelve Days and the Dark.
This was an interesting tour by an engaging guide, with generous tastings - and on the way out we were given a pint glass etched with the Hook Norton name. It was excellent value and we can unreservedly recommend it.