Monbiel is a village half an hour's walk from Klosters. It's a farming community through which pass (or stagger) walkers, skiiers, mountain bikers and paragliders. There's also an excellent inn called the Hohwald Restaurant (contact Doris and Urs at hoehwald2@bluewin.ch) for a beer or a snack on the way back from many local walks or a full scale meal at the end of the day.
You can also walk a short way along the road to the inn at Garfuin which is a good spot and not far away.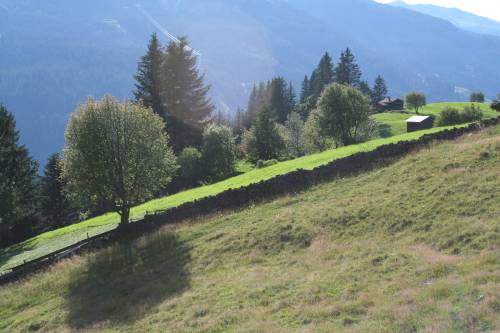 Klosters is famous for winter skiing, as is nearby Davos, but our interest was in summer walking using some of the many well signposted tracks up the mountains.
Thanks to generous local friends we had the use of a chalet in Monbiel and it proved an excellent spot for a week of extensive walking.
It seemed largely empty in August, thanks to Swiss children going back to school earlier than the UK, and the hills and mountain bars were pretty empty (though there was always a beer available)
We (two Walking Boys and our wives) had an excellent time and recommend it!