UNITS
Units 8-10 level 7-8
8-10 . Web Quest. Plan a holiday. An Exercise in finding out, mainly online but also other sources.

Lesson two suggested these web sites: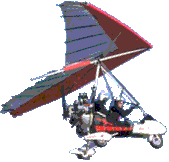 www.travelocity.co.uk
www.travelselect.com
www.travelstore.com
www.uTravel.co.uk
www.easyjet.com
www.go-fly.com
www.ryanair.com
www.guardianunlimited.co.uk/Archive/

The list below of "What teens want on holiday" is at


www.guardianunlimited.co.uk/Archive/Article/0,4273,4015025,00.html
in an article by Esther Addley.


Find holidays online which match this wish list.
Think about the sites you might visit and the keywords you might use.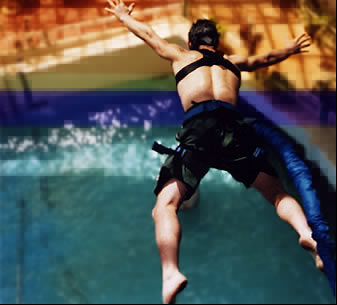 Save important information in your word processor and make it into a Holiday News recommendation suitable for young people of your age.
* As in lesson 3, the audience for your report is young people of your age who are planning to have a one week holiday in June to celebrate the end of their examinations.
* Check your information with other Web sites where possible.
* Include the Web site addresses with your information.
* Follow the pattern:
1. locating and gathering (find the websites, gather the information)
2. selecting and appraising (choose information if it's relevant and useful. Don't forget to say which Websites you found it on.)
3. organising and recording (copy and paste into your word processor if it matches the Wish List above)
4. communicating and realising (combine and edit the information in your word pocessor into a report for young people)
5. evaluating (how did you do? Did other people find your report helpful?)
Esther Addley listens in while teenagers tell Cosmos what they should do to keep kids happy
Guardian Saturday May 6, 2000
The wish list
What they love
12 to14-year-olds
Water activities: fun pool, water polo, water chutes, banana boats. Beach discos, barbecues.
Make-overs, talent shows for the girls.
Arcade games, team sports, videos for the boys
15 to 17-year-olds
Freedom to choose whether or not to participate in activities.
Shopping trips, non-alcoholic discos in real nightclubs.
Own keys to bedrooms.
Discounts to bring friends.
Waterskiing, bungee-jumping.
Blind Date and karaoke competitions.
What they hate
Group entertainment, which is likened to "controlled funtime" and at which they are expected to instantly bond with strangers.
Uniform of T-shirts and baseball caps.
Guardian Unlimited © Guardian Newspapers Limited 2000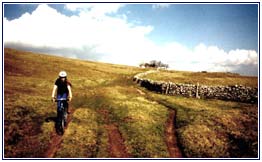 Go on to Unit 11