Unit 11 level 7-8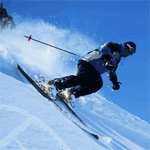 11. How did you do? (evaluation)

Write an evaluation explaining how successful you were in doing the research and the writing in this unit of work.

Explain how you might have done it better or differently.
Explain how you might have used your time differently.
Are you happy with what you've produced?
Do you have any suggestions either for the author of this unit or for your teacher?
Do you know more about how to organise your research now?
Do you have any tips for the students who try this unit after you?
Would you recommend or criticise any of these web sites to people researching their next holiday?
Give your reasons.