Wine blurbs
A study by Coco Krumme a researcher at MITT, indicated that novice drinkers could accurately identify good wines by their labels.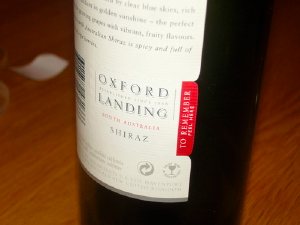 She also studied the wine descriptions on labels and in reviews to find out what terminology is most likely to apear on expensive wine.
Her "theoretical description of the most expensive wine in the world" is:
A velvety chocolate texture and enticingly layered, yet creamy, nose, this wine abounds with focused cassis and a silky ruby finish.
Lush, elegant, and nuanced.
Pair with pork and shellfish.

She found that for expensive wines, critics used highbrow terms such as
elegant, intense, supple, velvety, smoky ... and to evoke chocolate, tobacco or blackberry flavours while suggesting that it should be drunk with shellfish or pork.
Cheaper bottles used words such as
bright, light, fresh, pleasing, fruity ... while saying it goes with chicken or steak.
Examine some wine reviews from national newspapers and comment on whether Krumme's analysis appears to be true.
Examine some wine labels from local supermarkets and wine merchants. Note the price. Comment on whether Krumme's analysis appears to be true.
It is not necessary to consume the wine to complete this activity.